Link to this page to share this page with other Ambassadors:
https://help.powur.com/hc/en-us/articles/9505687516571
or
Link to Consultant resources for the Powur Ambassador Program:
How to Sign Up for Free with Powur
Ambassador Onboarding
Ambassador Portal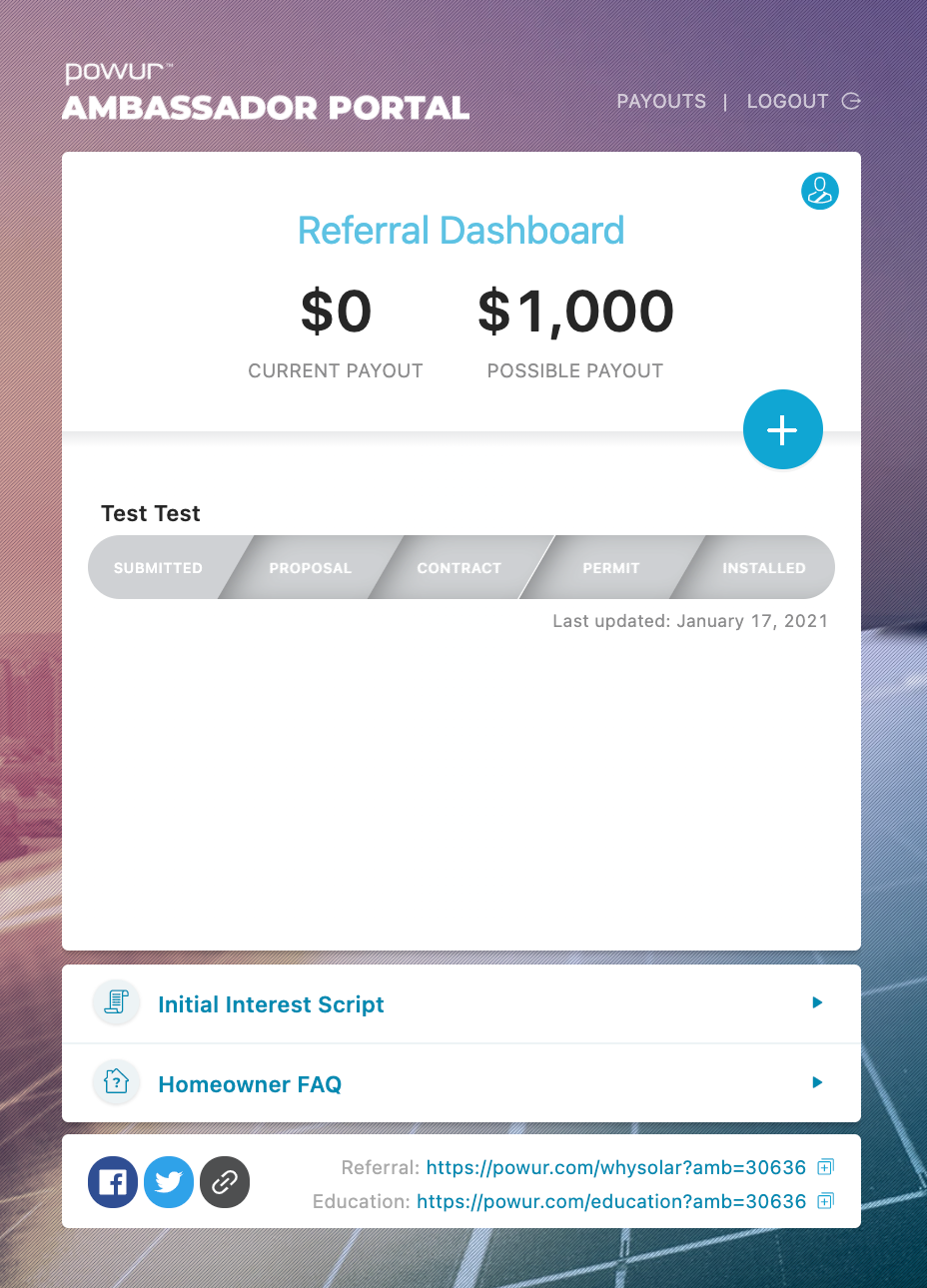 How can the Ambassador log in?
They can go to powur.com/login or to powur.com and hit the Escape key.
Powur Solar Ambassador Script
Find the script attached at the end of this article.
Powur Homeowner FAQ
You can find the Powur Homeowner FAQ attached to this article. Scroll down to the bottom of the page to find the attachment.
How to Submit a Utility Bill
How to Set up Payments
How to Upgrade from Ambassador to Consultant
When you, as an ambassador, are logged into your ambassador portal at powur.com, you can click on the profile icon to get to your profile details.
Here's a screenshot of where to click: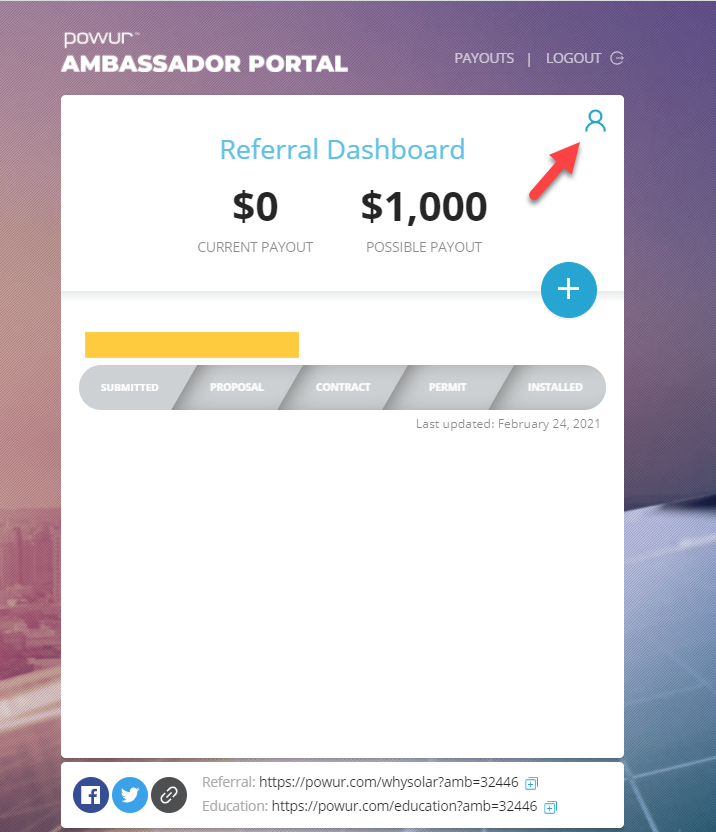 Upon clicking on that icon, you should be able to scroll down to upgrade to become a consultant and earn a greater share of the income.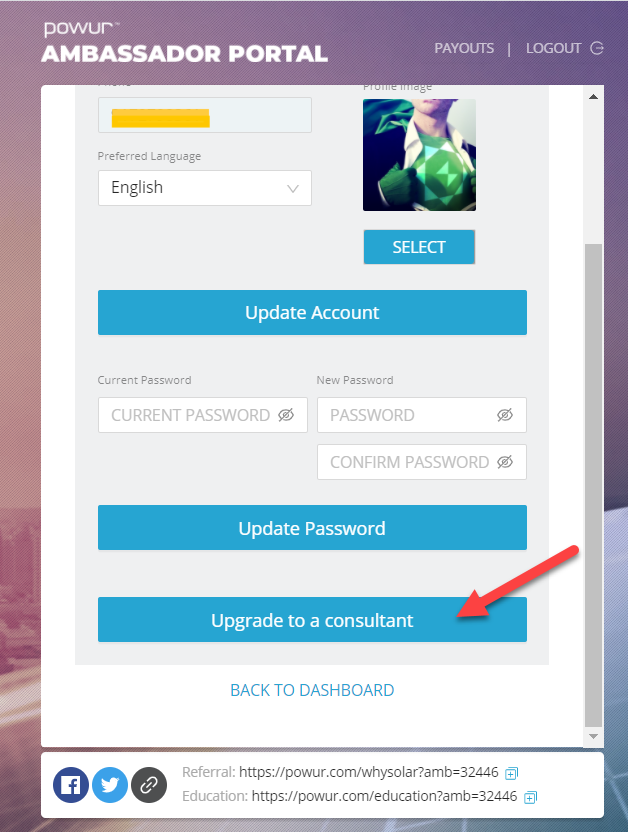 "While most resources in the Powur Outlet (Powur Store) are for Consultants, Ambassadors can use some of these resources as well!
Under "Products" > "Signage" > Consultant Plastic Yard Signs
Under "Personalized Print" > Postcards"
Powur's Inc. 5000 Ranking
As the first 100% cloud-based solar energy provider, Powur is the fastest-growing national residential solar company. We've made the Inc 5000 list four years in a row and we continue to break records as we help homeowners choose clean, reliable energy and empower our sales professionals and installers to thrive in the solar industry leveraging our innovative platform.
Social Media Resources for Powur's Inc. 5000 Ranking
Check these folders on Google Drive for updated marketing materials that you can use to spread the word about Powur's Inc. 5000 Ranking. Social Media Resources for Inc 5000
Code Red for Humanity Video
Social Media "How To's"
Suggestions or Comments?
If you have any comments or feedback about this page, if you believe there is any information missing or if you have suggestions for new or existing content on Powur's Knowledge Base (i.e., updates, new articles suggestions, or concerns about content accuracy), please submit a Knowledge Base Request Form.
We appreciate your contribution.
Attached Documents: